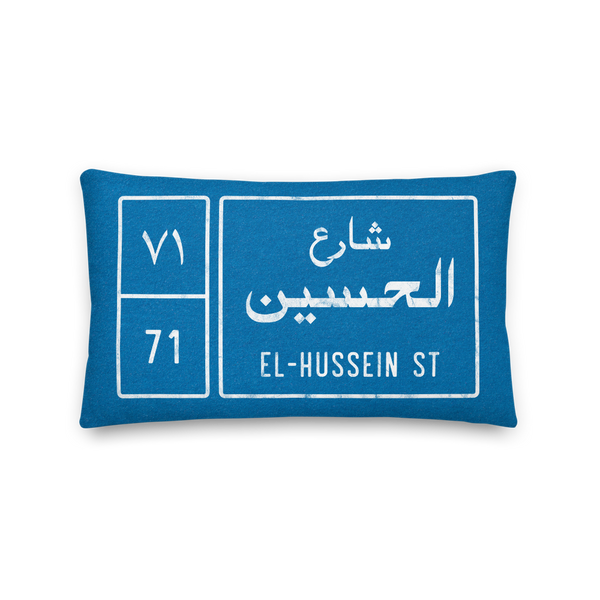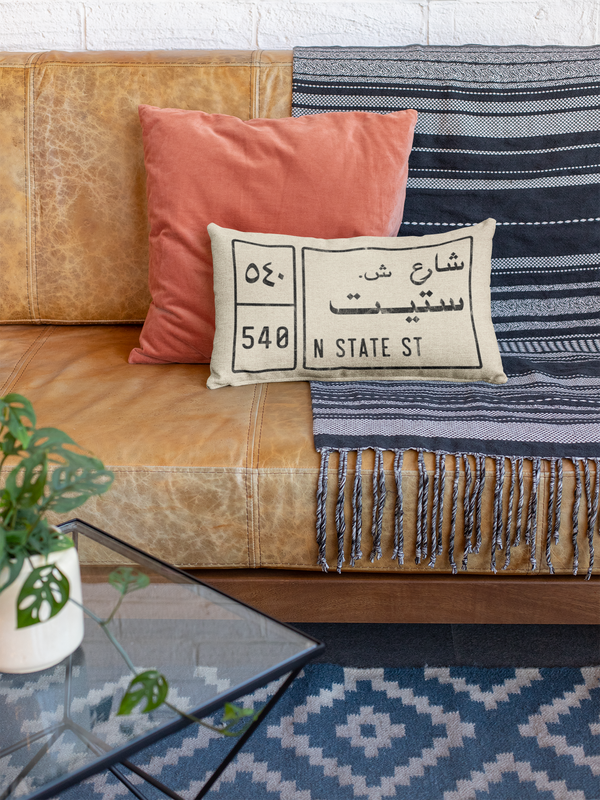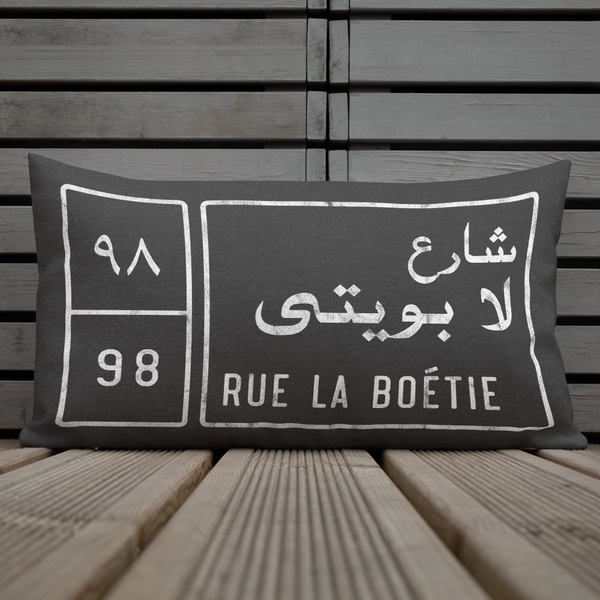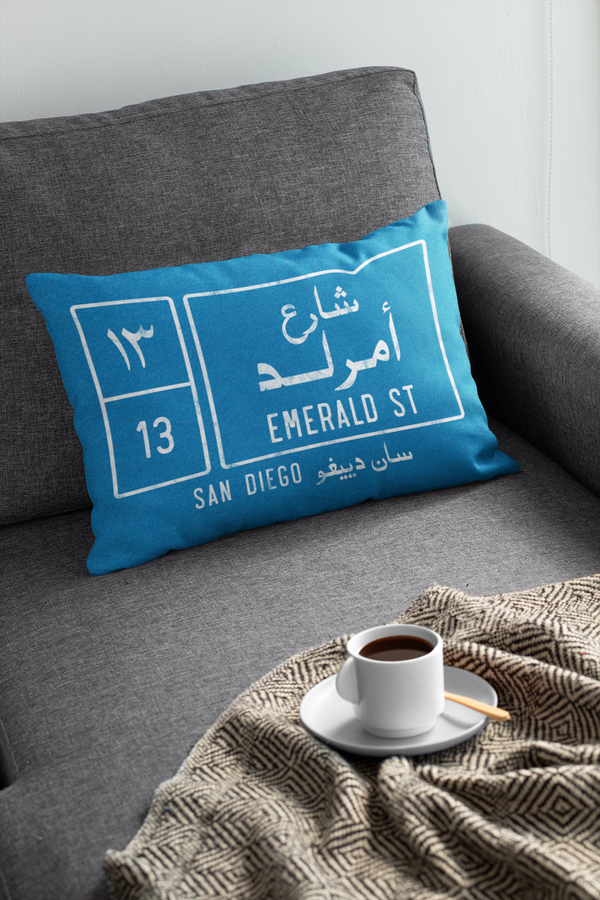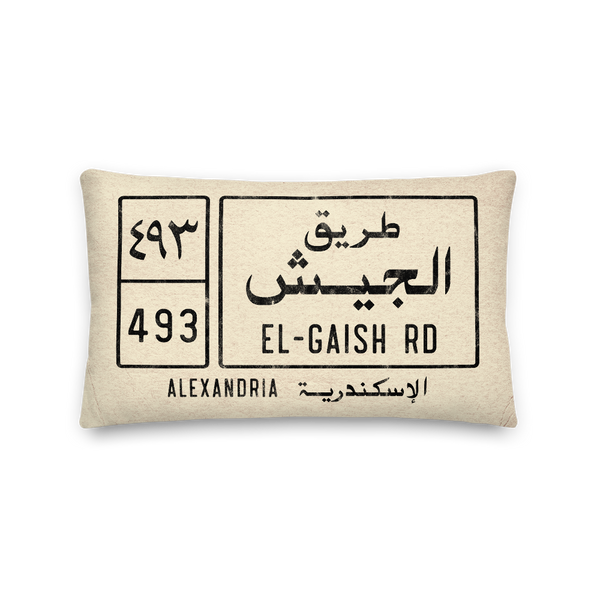 **This is a customizable item*
It's no surprise that we miss traveling, along with anything that reminds us of our favorite places. Because we know you're in the same boat, we designed the Customized Arabic Street Pillow to remind you of the iconic blue street signs scattered throughout much of the Arab world. Now you can bring one home! Grab one for a friend and forever be known as "the person who gave the best housewarming gift", or snag one for your own home decor. 
When ordering, be sure to include the street address you want for the pillow (minus any unit, suite or apartment numbers) in the shopping notes, and we'll take care of the rest! You can use use any type of address, even one from back home!
Make your pillow more personal!
We can add your city (in both English and Arabic) for an extra $2.
100% pre-shrunk polyester case + 100% shape-retaining polyester pillow insert (handwash only). 
Size: 20" × 12"
Moisture-wicking fabric with a linen feel
Hidden zipper
Machine-washable case
Same print on front and back
Available in 3 colors
Very cute!
Exactly as in photo - the linen color material is better than the blue but the service and attention and turn around time is excellent. We love our cushions !
Home pillow
I love my home pillow. Not only is it great quality but I was surprised that it also pleasantly surprised that it also came with a pillow insert.
I also love that it reminds me of Palestine.
The customer service and communication was so above and beyond. The pictures and text messages were so wonderful.
Thank you for such an amazing loving very sentimental piece in my home.
great print quality! crisp design, very well made. highly recommended1
Fantastic home styling piece
I'm in my early 30s and finally have a chance to decorate my home and while my furniture choices and home purchase has to grow up, my accessories can be fun and nostalgic. Thank you for another unique piece. I get compliments from all my friends and family.
On a business end they went thru pains to ensure the font, the layout and centering of the text was exactly what I wanted. It's a teeny bit pricy for a pillow but with the service, worth it for what will be a long use part of the decor.
Excellent !
My sister-in-law LOVED the pillow! Thank you for the follow-up and making sure the writing is accurate.