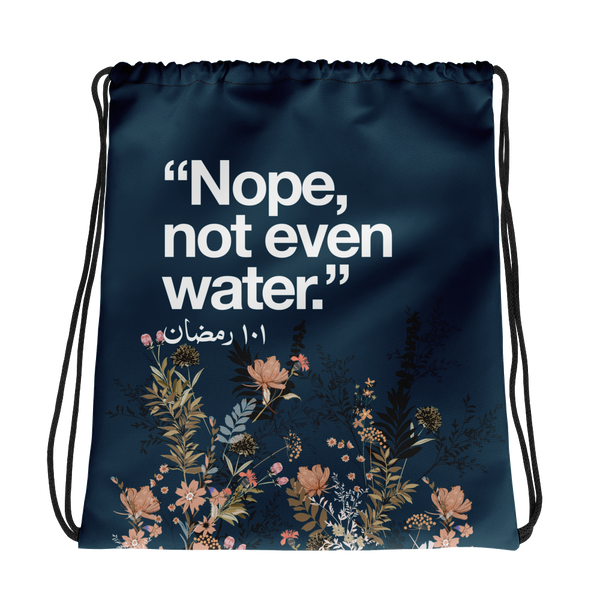 Say hello to the bag you never knew you needed. Toss your water bottle, Qur'an, and water-misting fan into this sleek drawstring bag. Whether you're having iftar on the go, or heading to taraweeh for 7 hours, this drawstring bag has got you covered this Ramadan.
Arabic: ١٠١ رمضان (Ramadan 101)
Size: 15"x17"
Maximum weight limit: 33lbs (15kg)
100% spun polyester fabric
Title
I really like the material of the bag, it doesn't look cheap, as if it's about to rip. Very sturdy and nice gift to give.