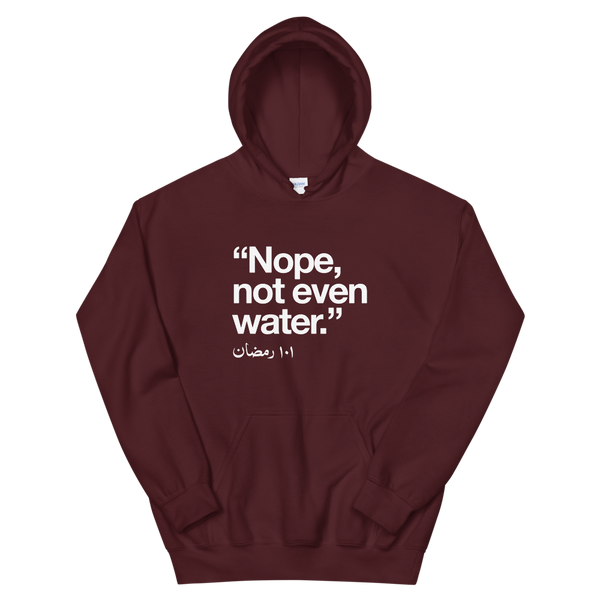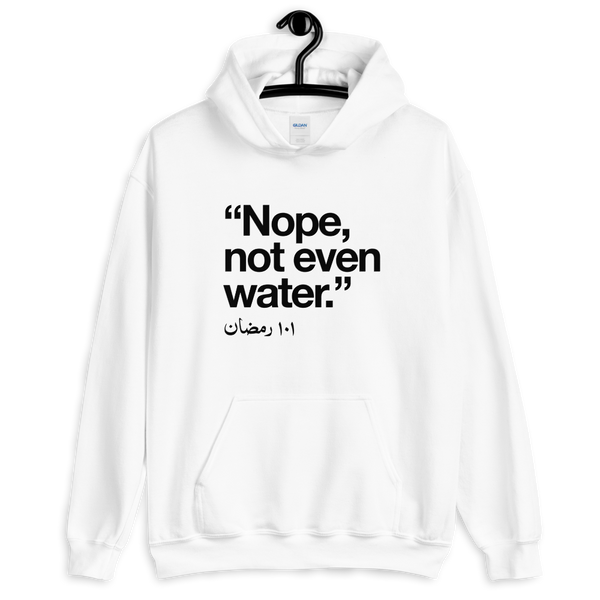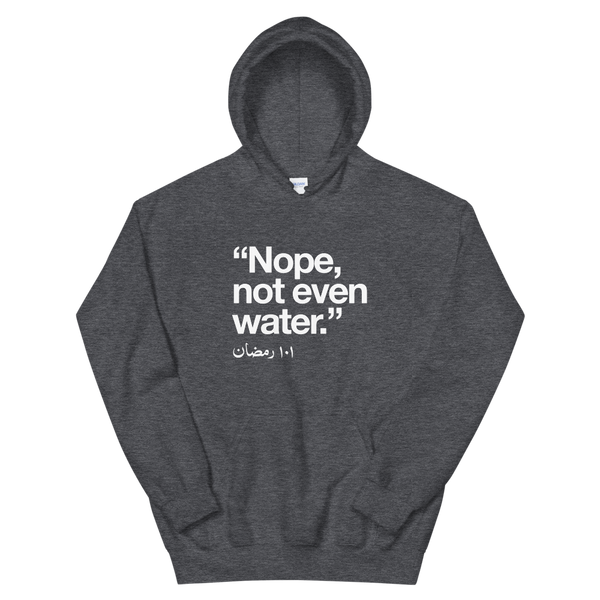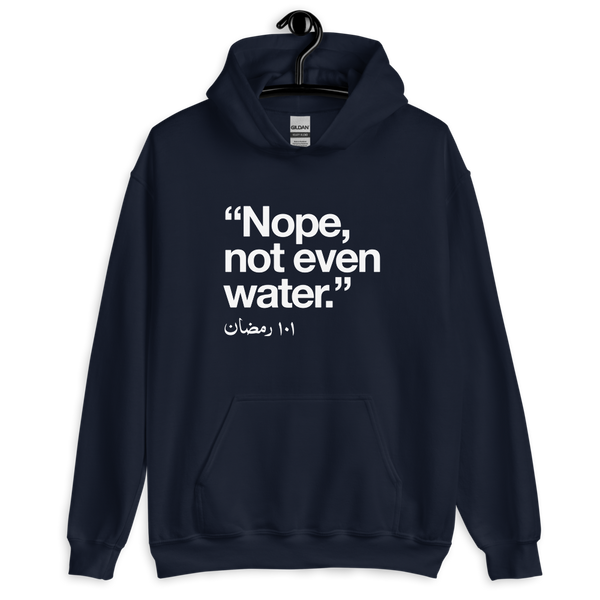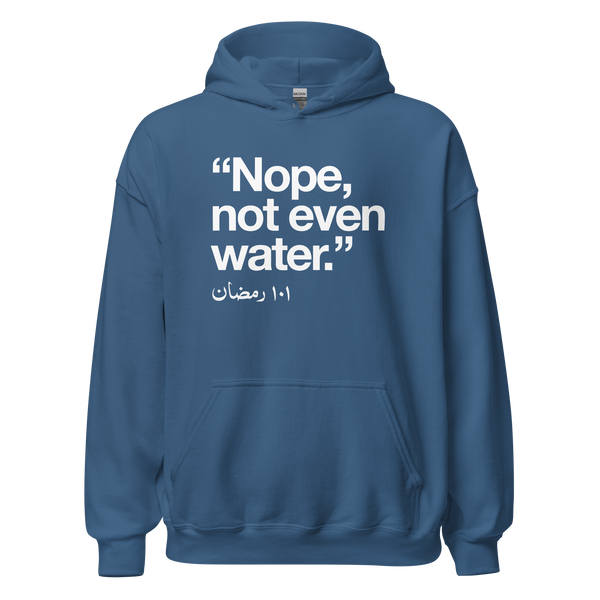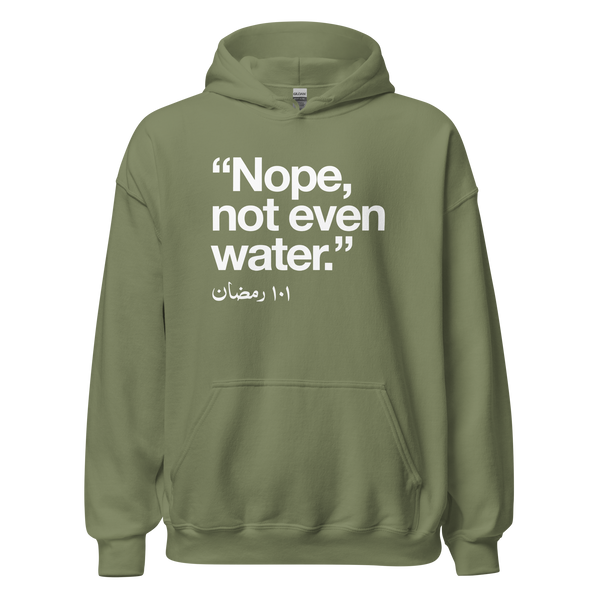 The perfect statement piece for Ramadan. Grab your hoodie in time!
Unisex fit; 50% cotton and 50% polyester for the coziest feel
Double-lined hood that will double as a hijab in a moment's notice
Front pouch pocket to carry your post-Iftar munchies
Also available in a tee!
Not Even Water Hoodie
YESSS!! JAZAK ALLAH KHAYRAN ALL THE MEMBERS OF OUR MUSLIM AFFINITY GROUP ON CAMPUS HERE AT THE ATHENIAN SCHOOL TRULY APPRECIATES THE HOODIES. THEY MADE RAMADAN EASIER FOR US. ALHUMDULILAH!
Best Hoodie Ever
I came across this hoodie because of a dream that I had eight before Ramadan. In my dream, Allah appeared to me, and said that when Ramadan comes, everyone I who I speak with will ask me the same question. Allah said that the conversation would go something like this:
"Would you like something to drink?"
"No, thanks. I'm fasting for Ramadan. I can't eat or drink until the Sun sets."
"Woah, not even water??"
Allah informed me that I would grow extremely tired of this. I was devastated by the fact that I would have to put up with such questions, until Allah directed me to Mubdian. In the dream, he commanded me to buy this hoodie from them. He promised that if I did, I wouldn't have to bother answering the infamous question, "not even water?"
I am grateful that this masterpiece of a hoodie was created to bless us Muslims and ease a bit of the daily suffering that comes with the wonderful month of Ramadan. Thank you, Mubdian for creating this.
Loved
I have been wanting to get our youth to make Not Even Water Tshirts for a long time. JazakumAllahu khairan for making these. My kids got them and now everyone wants them :)
Love it
This hoodie says it all. If you didn't know before, well you know now. Quality fabric, good fit.