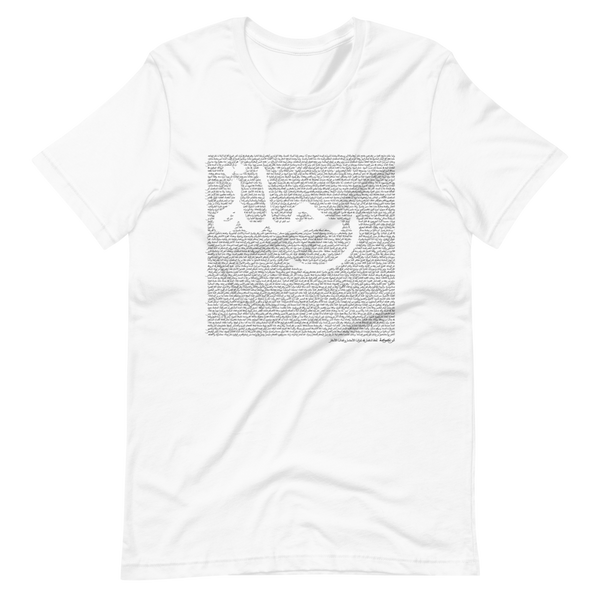 He widely traveled the medieval world and became an inspiration for travelers across the globe. Ibn Battuta, the great Muslim Moroccan scholar and explorer, wrote an account of his journeys titled A Gift to Those Who Contemplate the Wonders of Cities and the Marvels of Traveling. The text of this work serves as the background of this print, with the word for 'voyage' cut out in Arabic (رحلة).
The maghribi Arabic script is a nod to him, too (did we mention he was Moroccan?).
100% combed and ring-spun cotton
We don't often put the same design on two different items, but in this case, we couldn't resist! Check out the The Travels of Ibn Battuta Totebag. 
The Travels of Ibn Battuta Tee
The Travels of Ibn Battuta Tee
Great Shirt
Fits great, quality fabric, and has a wonderful design.