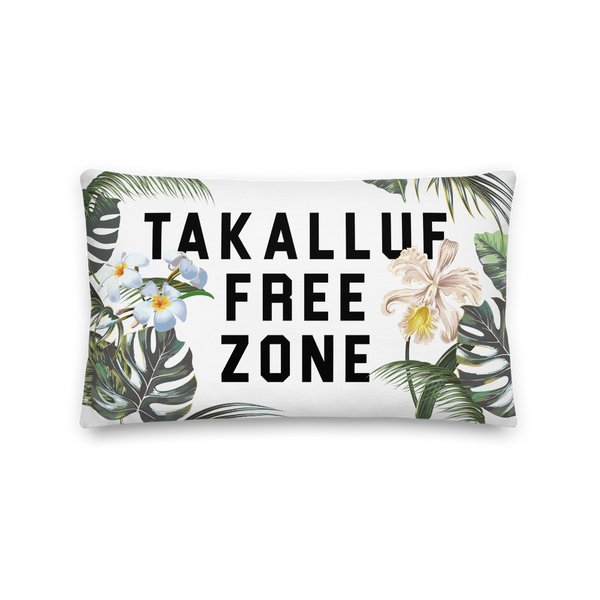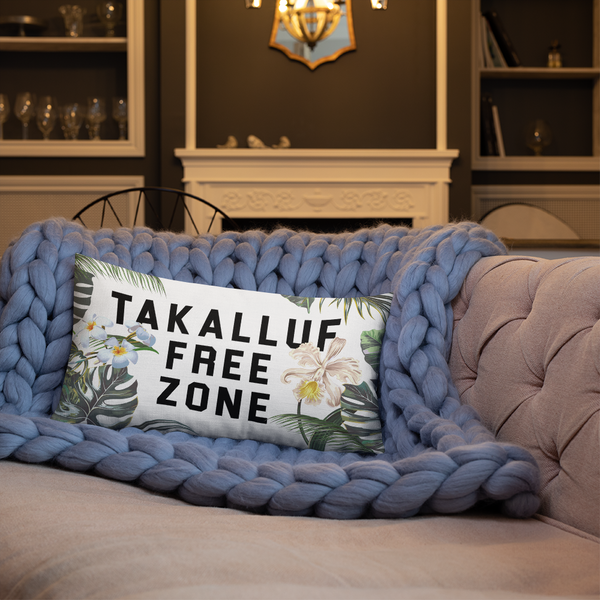 No matter how many times they come over, and now matter how many times you tell them, they always end up 'doing takalluf'. Let this pillow do the talking.
Be sure to also check out the other part of our Pakistani Hospitality Suite, the Tashreef Rakhiye pillow.
100% pre-shrunk polyester case + 100% shape-retaining polyester pillow insert (handwash only). 
Size: 20" × 12"
Moisture-wicking fabric with a linen feel
Hidden zipper
Machine-washable case
Same print on front and back
Brightens up our living room!
Love the modern, cultural touch it adds to our living room! Brought a laugh to my parents' face.
Takalluf Free Zone Pillow
So Cute
Was a gift for Amma and she thought it was super cute. no complaints.
You Pay For the Quality
High quality pillow. I bought this as a father's day gift and my dad loved it. I would've liked to buy more, but the price is a big high for my budget. Owners are incredibly kind though! I reached out because the shipping was taking longer than I expected and they shipped my product the very next day!