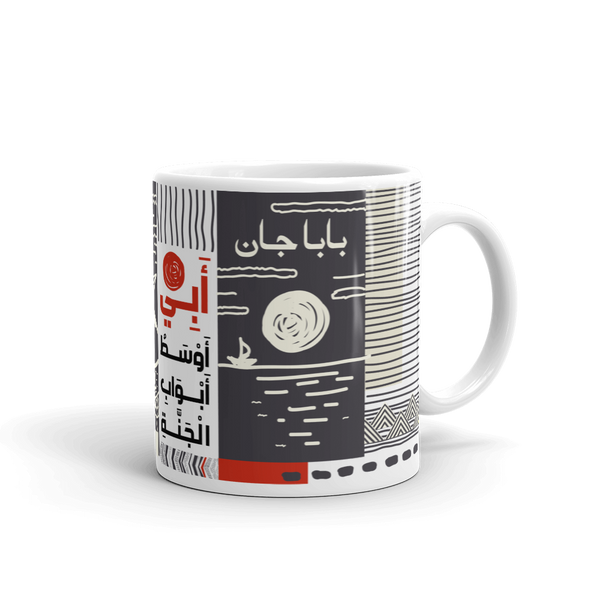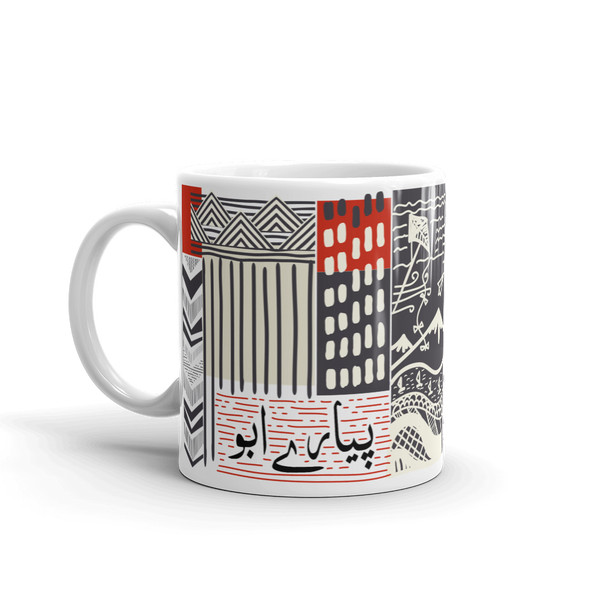 Arabic: ابي أوسط أبواب الجنة (abi awsat abwab al jannah) = My father is the middle door of paradise
Urdu: پیارے ابو (pyaare abu) = Dear father
Farsi: بابا جان (baba jaan) = Dear father
Abu Darda reported: The Prophet, peace and blessings be upon him, said, "The father is the middle door of Paradise (i.e. the best way to Paradise), so it is up to you whether you take advantage of it or not."
TLDR; get your dad this mug.
Ceramic, 11 oz.
Dishwasher and microwave safe
White and glossy
Get this mug for your father!
My dad received this beautiful mug just in time for the holidays and he's so excited to use it! He even got a sweet personalized note that says "I love you" in Moroccan dialect. LOVE the personalization and this means so much to him. Shokran! :)
Beautiful piece
Gave this to my father for his birthday and he absolutely loved it. Uses it every morning for his coffee and he loves reading the Urdu. Thanks for a lovely, meaningful item!
Finally, a Father's Day gift we actually relate to
Always called my father Baba, hate that it was so hard to find something that would celebrate not "Dad" not "Father", but Baba. Would love to see it in different styles/colors :)
Gorgeous mug
I love this mug so much! I'm not a father, but got it for myself because I love the design. Arrived on time and great price. Perfect size.
Feels personalized
My dad loved this mug. The size is perfect for a cup of chai, the color scheme is perfect for a dad, and the Urdu/Arabic on it makes it feel really personal. Perfect for Father's Day, birthday, or just because!