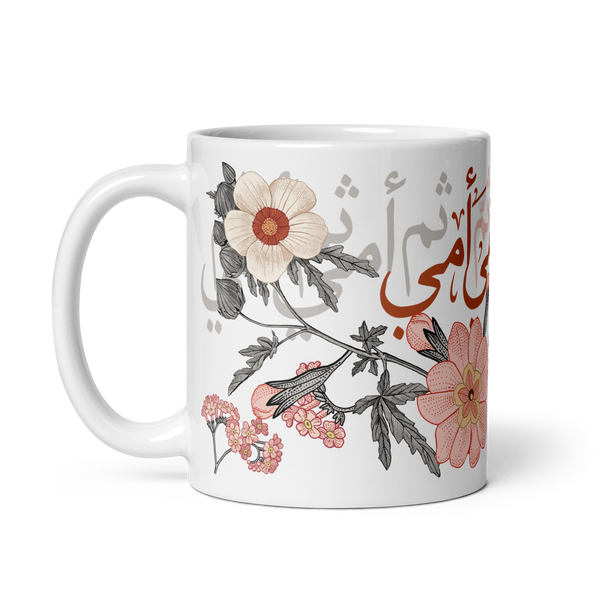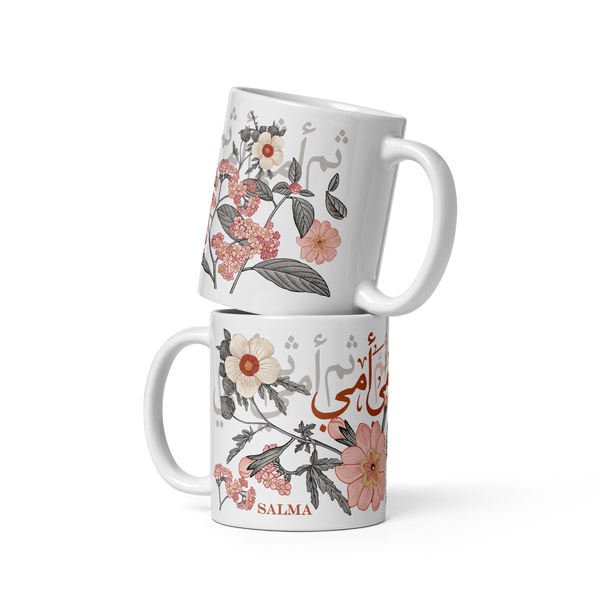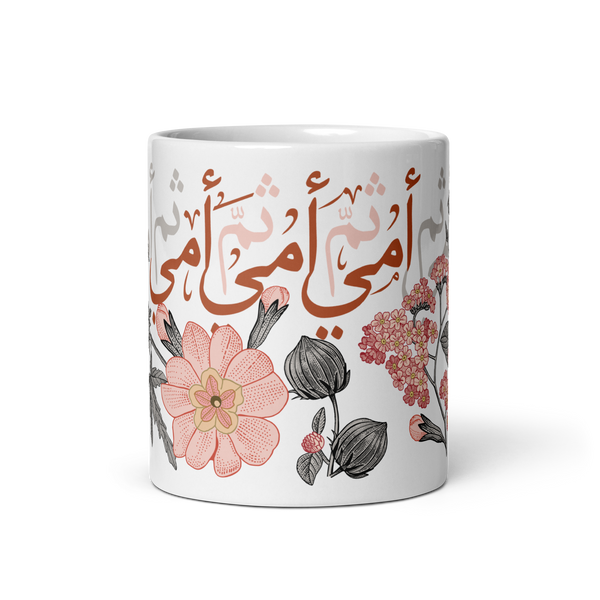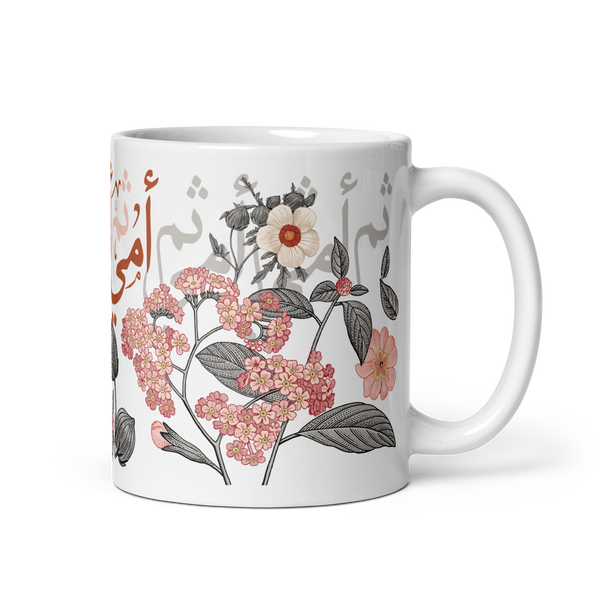 You asked for it – our most popular mug now offers customization! Get a name on the mug to add a special, personal touch.
Do you know the story behind this mug?
A person came to the Messenger of God ﷺ and asked, "Who among people is most deserving of my fine treatment?" He replied, "your mother."
The man asked again, "who next?" "Your mother," answered the Prophet ﷺ.
He asked, "who next?" The Prophet ﷺ said again "Your mother."
The man asked again, "then who?" Thereupon the Prophet ﷺ said, "then your father." 

Arabic inscription: ثم أمي (thumma ummi) = Then, my mother

TLDR; get your mom this mg.
Ceramic, 11 oz.
Dishwasher and microwave safe
White and glossy
Beautiful
I moved into my new house and bought this mug for my mom. She loved it, it brought her to tears.
The mug arrived perfectly in time for Eid and my mom loved it! Thank you!!