Narrated Abdullah bin Umar (رضي الله عنه): Allah's Messenger (ﷺ) took hold of my shoulder and said, "Be in this world as if you were a stranger or a traveler."

Arabic: كن في الدنيا كأنك غريب أو عابر سبيل (Kun fid dunya ka'annaka ghareeb aw 'aabiru sabeel)
99% combed ring-spun cotton / 1% polyester 
Shirts are slim-fit—if you're in between sizes, 

you may want to order up for a roomier fit! See size chart below.

We also offer this design in a

 

unisex longsleeve tee.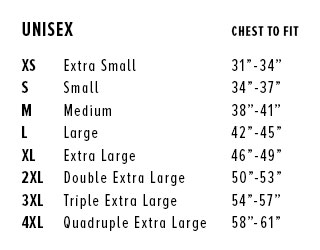 Delivery Updates
Last updated January 21, 2021
Order preparation
It takes us anywhere from 2 to 7* business days to get your order out the door (this does not include shipping). 
*Mugs and canvases are taking 3 to 8 business days.
The timings above do not represent any delays that can occur during shipping. While we have not been seeing exorbitant delays with our customers these days, we still strongly encourage shopping early if you need an item for a specific date or event (e.g., Ramadan, Eid or birthdays)
.

Shipping
Like most businesses, Mubdian has been affected by the worldwide industry-wide delays of 2020's holiday season. Once we ship your items, we're at the mercy of our carriers (e.g., USPS, UPS, FedEx). North American carriers are still struggling with the vast amount of shipments, which results in delayed ordered and tracking links not getting regularly updated. While we're seeing significant improvements with shipping speeds, please know that your order could take more than five business days to reach.
As always, you can always reach out to us if you're concerned about delivery times, and we'll see what we can do on our end to get you more information about your order.
Finally, if your order is a gift, we're more than happy to send a text to your gift recipient to let them know something special is on its way. Mubdian thanks you for having patience with a small business like us!

Other companies are much faster even during the pandemic, so what's the hold up?
Mubdian is still a 2-person (read: super small) company. Kindly remember that all of our products are made to order (we try to be eco-friendly and don't carry inventory on hand, which is why we are not always able to ship your order to you right away). Once we do ship your order, we're still at the mercy of USPS, UPS, FedEx and other carrier(s) that service your area.
If any of your questions or concerns were not addressed, please don't hesitate to contact us.
Beautiful t shirt and Message❤️
First of all, the people behind Mubdian are the best! I had to communicate some things related to my order and they responded right away and helped me solve my problems (I ordered wrong sizes and did list full information regarding my iPhone case) which I appreciated so so much. Secondly, I love this t shirt, the message is important (not to be so attached to this material world "Dunya") and I love the fabric, so soft and very good quality too. I will definitely buy more shirts (and phone cases) from Mubdian again.
Perfection
I'm so glad that green was an option- it's one of my fave colours to wear and this shirt is perfect! I usually buy oversized t shirts, because I like a really loose fit, so I can't speak super well on the fit. But the design is nice and the printing is high quality, as it doesn't start peeling in the wash. Lastly, they're super soft. I wear this often and will probably do so for a long time to come!
Awesome Tee!
I love it! the design is beautiful and the tee shirt is comfy.
Good Design, Good Quality, Great Service
I have been working in several projects for the Middle East. I must confess I got hooked on the style and design of the calligraphy and geometric patterns. Mubdian captures the style and look of the culture with its great line of T-Shirts. My shirts arrived very quickly and they were very nicely packaged. The colors are great and the quality is quite good!
Super Nice Cut and High Quality Printing
Mubdian has been very friendly and quick to respond. I was able to request a different cut (V neck) from what was displayed on the Website, It came very quickly and i was impressed with quality of the Tshirt. I am ordering more things from Mubdian indeed