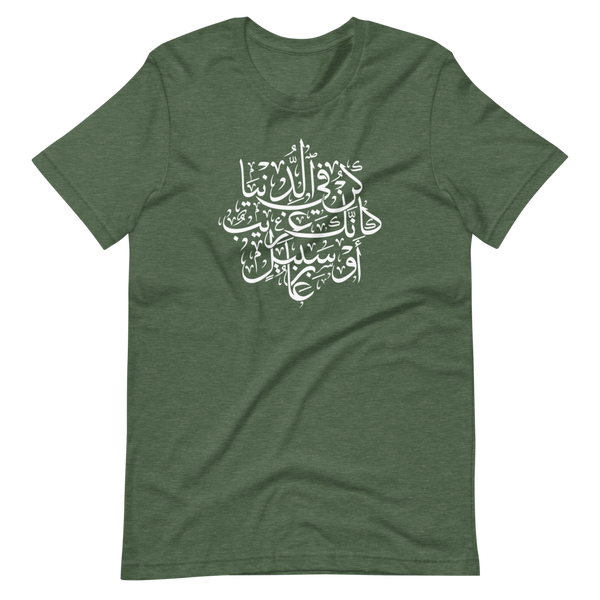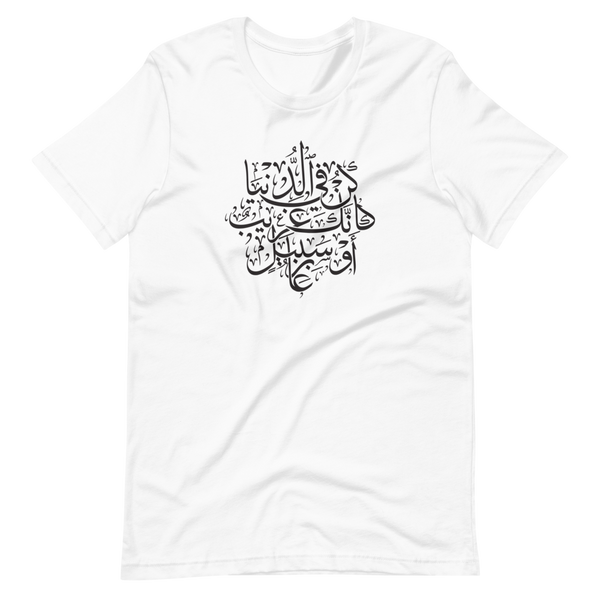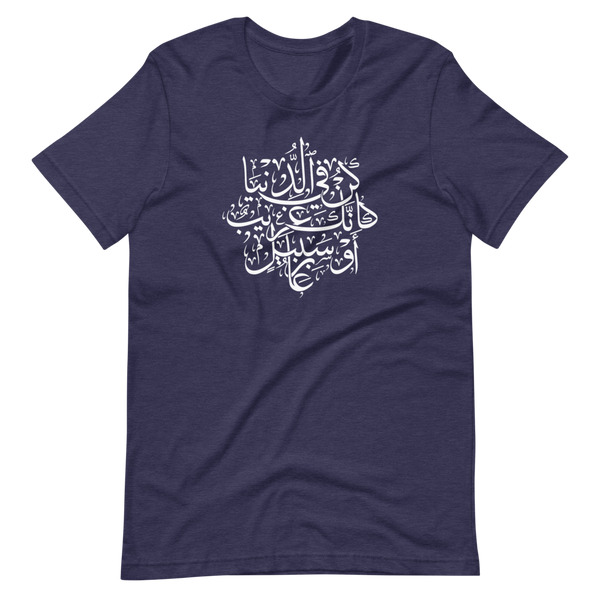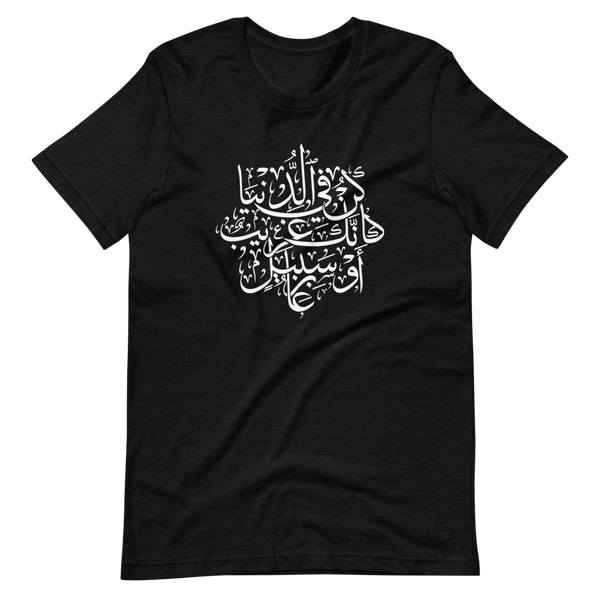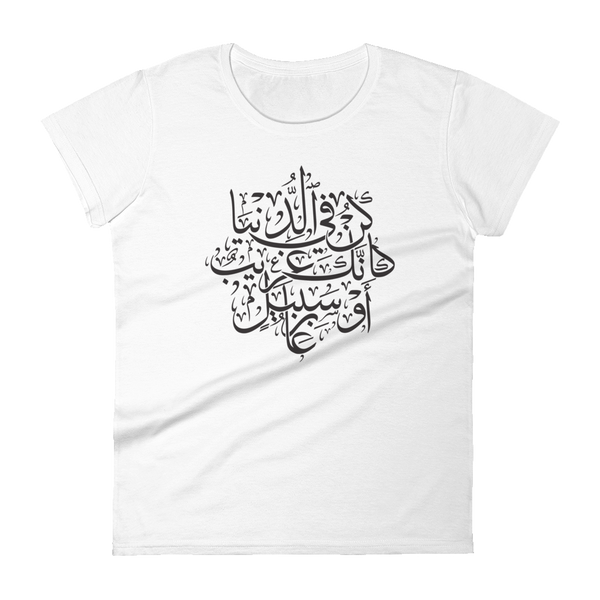 Narrated Abdullah bin Umar (رضي الله عنه): Allah's Messenger (ﷺ) took hold of my shoulder and said, "Be in this world as if you were a stranger or a traveler."

Arabic: كن في الدنيا كأنك غريب أو عابر سبيل (Kun fid dunya ka'annaka ghareeb aw 'aabiru sabeel)
99% combed ring-spun cotton / 1% polyester 
Shirts are slim-fit—if you're in between sizes, 

you may want to order up for a roomier fit! See size chart below.

We also offer this design in a

 

unisex longsleeve tee.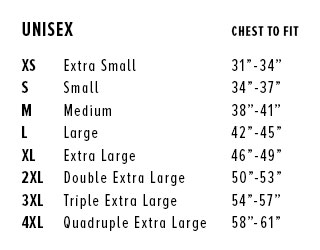 My opinion
The price of the shirt goes against what's written on it. Anyways writing ahadith on shirt doesn't sound respectful in my humble opinion
Beautiful t shirt and Message❤️
First of all, the people behind Mubdian are the best! I had to communicate some things related to my order and they responded right away and helped me solve my problems (I ordered wrong sizes and did list full information regarding my iPhone case) which I appreciated so so much. Secondly, I love this t shirt, the message is important (not to be so attached to this material world "Dunya") and I love the fabric, so soft and very good quality too. I will definitely buy more shirts (and phone cases) from Mubdian again.
Perfection
I'm so glad that green was an option- it's one of my fave colours to wear and this shirt is perfect! I usually buy oversized t shirts, because I like a really loose fit, so I can't speak super well on the fit. But the design is nice and the printing is high quality, as it doesn't start peeling in the wash. Lastly, they're super soft. I wear this often and will probably do so for a long time to come!
Awesome Tee!
I love it! the design is beautiful and the tee shirt is comfy.
Good Design, Good Quality, Great Service
I have been working in several projects for the Middle East. I must confess I got hooked on the style and design of the calligraphy and geometric patterns. Mubdian captures the style and look of the culture with its great line of T-Shirts. My shirts arrived very quickly and they were very nicely packaged. The colors are great and the quality is quite good!