Narrated Abdullah bin Umar (رضي الله عنه): Allah's Messenger (ﷺ) took hold of my shoulder and said, "Be in this world as if you were a stranger or a traveler."

Arabic: كن في الدنيا كأنك غريب أو عابر سبيل (Kun fid dunya ka'annaka ghareeb aw 'aabiru sabeel)
99% combed ring-spun cotton / 1% polyester 
Shirts are slim-fit—if you're in between sizes, 

you may want to order up for a roomier fit! See size chart below.

This shirt is a unisex fit.

 We also offer this design in a

 

women's short-sleeve tee.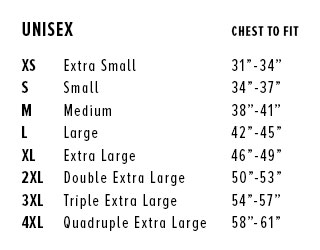 Awesome calligraphy
And awesome message. Perfect fit and wonderful design
Love it!
The fit is perfect. Super comfortable and light. The logo is really high quality, too, and there's no noticeable wear and tear, even after several washes. I'm doing an Ibn Battuta/Marco Polo style trip this summer on the Silk Road, and I'm definitely going to bring this shirt with me. Thanks again, Mubdian!
Tshirts travelling to Ireland
Love the style Love the design Love the service Shukran